Content Writing is not all about cluttering thousands of words on your site. There are various types of content from which you can choose to write your own. Sometimes a content writer may reach an impasse in his writing. So to avoid that one needs to have large amount of resources in his/her pocket. Multiple ideas and understanding of framework for new posts is required to avoid this blockage. A content writer also requires high amount of variety in his/her writing, to avoid getting bored easily. For a long term content writing, one requires patience, persistence and a potpourri that can provide him different types of content. The following list is divided into four sections depending on their purposes and characteristics.
Article style content posts/Standard blog posts
These are the standard blog posts most commonly used in the world of content writing.
1. How-to/Tutorial Posts
These are one of the most popular and evergreen posts. How-To's posts will always bring traffic to your site as they provide a comparatively valuable information to the readers. The most important thing a content writer needs to focus in these kinds of posts is to provide specific and worthful information about what is promised in the topic. Some content writers diverge from their topic and some provide incorrect information, which definitely irritates a visitor. You cannot break the trust lend by the visitor to your site. Focus and stay on the promised topic. Different types of videos and images can be used for adding information.
2. News Posts
In these types of posts, readers are poured with news information in a given market/niche. These have to be really quick and you should try to be the first to know any changes in your related market. There are a couple of disadvantages for these types of posts; you will have to give fresh and quick news and secondly you will have to be publishing them at least once in a day.
3. Definition Posts
Definition Posts or some call it Wikipedia style posts, are the posts in which you provide definition of specific terms which are related to your market. These definitions will have to be in simple and a lucid language for a newbie to understand.
4. Standard List Posts
List posts are one of the most popular posts that are used today. You take a topic or a problem and provide solutions in a listed manner. Audiences have always liked list posts because they are very easy to follow, also the information is provided in an organized manner. List posts are a great idea for sharing with friends. They tend to become popular very easily because of its reader friendly construction. Remember to provide links that goes with each item, if applicable. Do not just present a line-by-line list. Include a bit of content to each item providing valuable insight.
5. Resource/link list posts
These are very similar to list posts, but with a difference that you are producing content on your own by searching for valuable information around the internet. You share links to other sites for your readers to go deep into the concept. These kinds of posts tend to get a lot of backlinks for their site. Many bloggers/website publishers are including these types of posts in their content schedule.
6. Profile Posts
Profile posts are centered on a specific person. Usually this person is famous or important in a given field. Profile posts provide all kinds of whereabouts about this person such as, their history, background and accomplishments etc. There is no hard bound rule for these kinds of posts. Find a specific target and collect all kinds of interesting/uninteresting information about the target. You just need to combine them and present it as an article.
7. Case Studies
Case studies provide a way of solving problems with the help of real life example. A constructed step by step approach is used to go into the details of the problem and solving it. Case studies usually end up, in rounding up all the work that has been done and then providing the final results.
8. Problems and Solution Posts
These kinds of posts are similar to case studies. It presents a description of theoretical solution to a problem. Writer may also present an idea to consider for the group of people facing the same problem. These are simple posts which enables the readers to find the solutions of their problems.
9. Comparison Posts
Every field has problems and most of the problems have two or more solutions. A comparison post takes two or more possible solutions and equates them. After taking various aspects into consideration, a winner may be sought.
10. Stories
Stories are one of the most reader friendly types of posts in content. These types of posts deliver stories for the readers. A writer may give certain messages in different situations of a story.
11. Controversial Posts
People like to read controversies and this is what you are presenting them in these kinds of posts. It's very easy to write a controversial post. Pick a topic, give your thoughts and opinions and then discuss them to a point of absurdity. Some sarcasm can also be used.
12. Inspiring Posts
An inspiring story is showcased in these posts. It can be a story of a failure who enjoys great success in later part of his life. It can also be motivational to inspire people.
13. Research Posts
A step-by-step guide on how someone researches on a specific topic. For example, you can share how you are hiring, research steps for a scientist etc.
14. "What others are saying" Posts
This is a combination of a research post and a link list post. The main agenda is to search for a topic and find other people who share their opinion on that topic. You share opinions with other experts in your field.
15. "What if" Posts
These kinds of posts are hypothetical and imaginary. A post would be like "What would happen if……?" The popularity of "What if" posts depend on the imagination level of writer. To start with, choose an industry/market/topic; find the most crucial and working element of that market and try to write a post about what would have happened if that element never existed.
16. Parody Posts
A satiric view is given on a chosen topic. The easiest way of coming up with such a thing is to extend your level of absurdity. Choose a publication about something, note down the ideas presented in it and extend them using level of humorism.
Unconventional Content Posts
These kinds of posts are quite unconventional for a content writer.
17. FAQ (Frequently Asked Questions) Posts
Most of you may know the meaning of these kinds of posts. Simple and common questions asked by the readers along with their solutions are provided. The main problem is the "frequent" part of this post. You need to find a list of frequent questions that are being asked in a particular market.
18. SAQ (Should Ask Questions) Posts
It is similar to the previous one, but in this case you provide the solutions of the questions, as an expert. The trick here is that FAQ are not the only questions that are important, so with SAQ post you can use your expertise and deliver important information to readers.
19. Reviews
Lots of content writers write reviews about various products/appliances and services but which belong to their niche. Posting a review at a less frequency will not harm you in any way. So you can write reviews about various products. With reviews, you can include affiliate links and make some money on your way.
20. Interviews
You can interview experts, celebrities and significant people. Find people who can share their success stories about their companies. Post their interviews on your post. An interview can be done in a number of ways. You can either meet them personally, mail your questions, or you can also call them via Skype or phone. Essentially, there are no limits in finding your ways to ask people.
21. EBooks
EBooks are a great way of providing invaluable resource to your visitors. Combine your articles, posts, notes etc. to form your e-book and announce its launch in a blog post. Once you have created your e-book, provide it to your visitors as a PDF download.
22. Special Reports
Similar to an e-book but, it focuses on a single aspect of a given field. In most of the cases, these reports are delivered free of charge. You can approach it in the same way as creating a e-book.
23. Cheat sheets
A cheat sheet is a brief set of notes that are used for quick reference. Find quick tips, tricks, rules, methods of using something that associates to your niche. Accumulate them in a PDF file and share it with your readers.
24. Checklists
A checklist is a specific set of steps to complete a given task. Next to a headline a check box is provided for the convenience of user so that after the completion of each step, user can check the box. Use the PDF format for check lists. After you have created your check list, write a post describing it and its uses.
25. Infographics
Infographics are very popular as they provide valuable information in an easy-to-digest manner with a high sharing factor. The problem with Infographics is that it is very time consuming to create and you will have to incorporate your work with someone else to make it exceptional. If you have enough time and resources, you can opt for Infographics in your posts.
26. Projects
Projects should be opted only once you have a moderate readership. After your previous contents have engaged readers, you can present them with the projects. Announce a project in which you will be participating and invite your readers to take a part in it. You can also create your own projects and tempt your readers for participation.
27. Open questions to your readers
These types of posts are really short in which you just ask a simple question to your readers on any topic that is related to your field. The question has to be intriguing and interesting to grab the attention of your readers. Engage your readers with these types of post to strengthen the relationship. Your site should have a sufficient amount of readership for these posts.
28. Starting a debate
Similar to posting a question, but in this, you give your views and opinions at the beginning of the post and let the readers pick a side. Share and discuss arguments to come to an end result. After the debate is finished, shut down the comments and publish a follow-up post pointing out some of the important points in the debate.
29. Presenting an existing debate
Take up an existing debate on the web and discuss it on your site. This can be an effective way to lock readers to a site.
30. Surveys and Polls
Surveys and Polls are one of the most common and oldest methods to engage readers on a site. This time also you will ask question but with multiple options for users to select as an answer. There are a number of different WordPress plugins that you can use to conduct a poll.
A survey is usually a list of questions consisting of fill in the blanks, forms etc. Plugins can help you create a survey. Surveys can provide you a lot of information about your audience which you can use them later for publishing future posts.
31. Crash courses/gathering posts
This kind of posts consists of links to other posts within the same site or the other. Additional comments or contents can be added to create a crash course. A collection of different posts related to the same topic make up a crash course.
32. Twitter Posts
You will have to need a veering and a popular topic for such type of posts. Go to Twitter search and find some interesting topics. Either you can search by keywords or by hash tags. Combine a number of tweets to form a topic. Now post this topic on your site to engage your readers.
33. Income/traffic/expense reports (monthly)
Just look into your Google Analytics account or your bank account and find any changes as compared to previous month. You will have to be comfortable in sharing this information. In this kind of post, reports are presented to the audience which relate to your income, traffic of your expense.
34. Contests
Contests are an excellent way to lock your customers. It can act as a great tool to connect with your audience. The most significant constituent of a contest is the prize. It has to be compelling to obligate the audience to take part in contest. This may involve sponsorship of a third party for prize payments. Just select any theme and start a contest. Entries from various contestants can be accepted via email, comment or anything of your choice.
35. Draws
Draws are similar to a contest with an only difference that the winner is chosen randomly unlike in draws where winner is chosen by an expert.
36. Races
The main idea is to present a task to your audience and awarding a prize to the first person completing the task. It can be something like "the first person to mail 20 different animal images wins an mp3 player". You can also award a prize to the runners up.
37. Quizzes
Conduct quizzes on your sites on the topics that are related to your niche. Ask different and varied questions to engage the audience in your site. Conduct them in a funny and an entertaining way for the enjoyment of your readers.
38. Software, tools, scripts, plugins, themes, services
Use your site as a launching pad for your new software, tool, plugin, services etc. Furnish enough information about them for readers to understand each of your products. Keep your readers up-to-date about your business with these kinds of posts. This way you can create products which will be liked by your audience.
39. Comics
More and more content writers are opting to publish comics in their posts because they are funny and understandable in an easier manner. Try to get or create some actual comics to expand your range of audience. Comic posts can also be nice for link bait as well.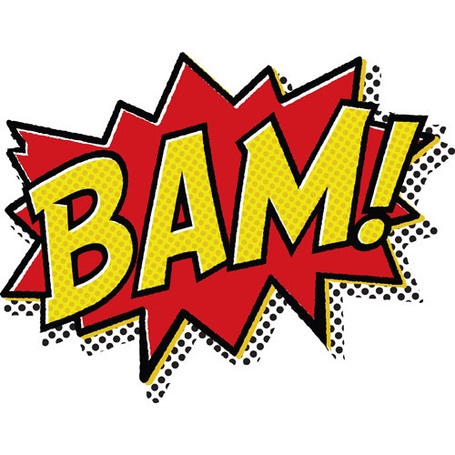 40. Jokes
Not every niche writer amalgamates jokes in his/her post, but can be very useful if used once in a while.
41. Icons and other graphical freebies
These posts work very well in design niches. Audiences who belong in this category are always in search for some free icons/buttons or other graphical tools. Share your resources to help out targeted audience.
42. Presentations
Share your presentation slides on a particular topic with your audience. Upload them in slide sharing sites and embed in your post. Give a descriptive information about your slides; what it is related to, where you gave it etc.
Audio Content Posts
Audio content posts contain audio files in them which can be shared with your readers.
43. Mp3 files (as a podcast)
Podcast is a series of audio multimedia files that are launched sequentially. When it comes to a podcast, it can contain anything you want. Give tutorials on different topics, tell jokes, comment etc. Make yourself recognized by registering your podcast in iTunes.
44. Pod Interview
Similar to normal interview, but in here you conduct interview over phone or Skype and record everything. You can either share them as an mp3 file or you can release them as a podcast if you are planning a series on it. Interview experts, celebrities, people sharing their success, companies etc.
45. Talks
Talks are something similar to an interview but with multiple personalities on the line or Skype. Give them a topic to discuss about. Either you can play it live or you can record it for future purposes. Talks are focused on a particular topic rather than focusing on the persons participating in the talk.
46. Teleseminars
You will need quite a good amount of audience to make a successful teleseminar. The main idea behind teleseminar is that first you announce that you will be conducting a teleseminar on a particular topic and give a link for people to register. Then on that preassigned time, give a seminar to a live audience. You can also record it and share it as an mp3.
The most popular way of conducting a successful teleseminar is to focus on a how-to topic, where you can explain your audience, step by step, the working or the completion of a task.
Video Content Posts
These content posts contain different kind of video multimedia files in them. Once you have created the video, either you can embed it in your post or you can share it with your audience as a video podcast.
47. Talking head video
This is the simplest video to make. Just sit in front of a camera and talk about a topic. The topic needs to be interesting if you want to create any kind of impact and you should be comfortable in front of a camera.
48. Screencast
Screencast is the post in which you record everything that happens on your screen. Various softwares are available for this purpose. Give some tutorials on installing softwares, computer tricks, or even hacking. The main advantage of screencast is that, what you can explain in 3000 word content can be explained in a 3 minute screencast; also the concept of camera friendliness does not apply here.
49. Presentation Video
Presentation videos are similar to screencast. In this, you record and talk your way through the presentation. It's very easy to make and the results are also acceptable.
50. Interviews
Shoot an interview with a camera and upload it. These kind of interviews look more professional than textual or mp3 counterparts.
51. How-to video
Shooting and sharing a video can be more profitable than sharing textual or mp3 how-to's. This can be more helpful to the audience as it gives a visual tutorial for solving a problem.
52. Webinar  
Similar to teleseminar, webinars use video as their medium for their audience.
If you are looking to increase your content writing knowledge in a step by step gradual process, click on Web Content Writing Guide and avail some of the excellent tips, tricks and strategies for web content writing.